The Real Dan Minard plays Midwest Sounds Festival, Sat November 27th in Clarkston, MI

Hey, it's me Dan!
I'll be playing at a festival in Clarkston called Midwest sounds.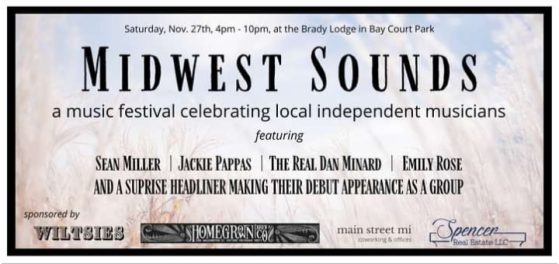 It's happening Saturday November 27th, starting at 4 p.m.
here's a link with more details, and to purchase tickets:
https://www.eventbrite.com/e/wiltsies-presents-midwest-sounds-tickets-172127938297
I'll be playing with some talented friends and players including, Emily Rose, Jackie Pappas, Sean Miller, with a surprise headliner..
Address: Bay Court Park
6970 Andersonville Rd, Clarkston MI 48346
See you out there..!