The Real Dan Minard plays 'Best Acts' Showcase at Fork N' Pint in Lake Orion, SATURDAY Dec 11th, 7:30PM

What-up ya'll!
I'll be playing a Singer/Songwriter Showcase Event Saturday, Dec 11th. (7-10PM) at:
Fork n' Pint
51 N Broadway St.  Lake Orion, MI
My Set starts at 7:35 & is for 30 minutes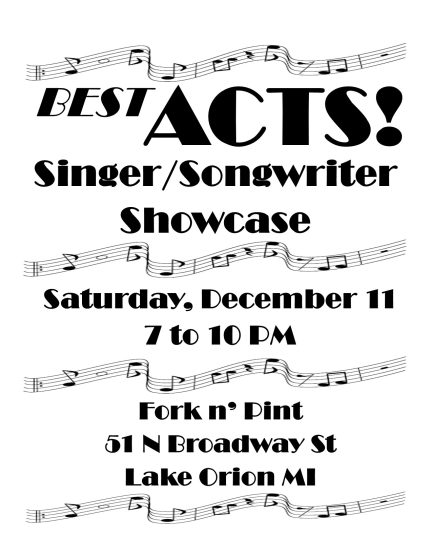 here's the rest of the lineup (w/ me included):
JASXwww.jasx.liveDan Minardhttps://www.youtube.com/c/DANMINARDHandsomeDanRebecca Cameronhttps://www.youtube.com/channel/UC6yw9VjF5JgDRssmBJWMtyQDave Mesterhttps://soundcloud.com/lovecraft123Matt Murawskihttps://www.youtube.com/watch?v=zY6EZ9Nd4iYMichael Bellhttps://m.soundcloud.com/michael-bell-139Joe Caldwellhttps://youtu.be/2yDQqhcD6cI
SEE YOU OUT THERE !!